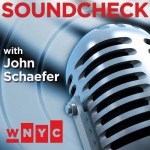 Update: We were recently featured on WNYC's Soundcheck program, hosted by John Schaefer. Our drummer Aaron was invited on to discuss the rise of the non-traditional wedding band, and particularly "How to not sound like a wedding band".
You can hear the first segment from the show here: https://www.newsounds.org/story/189518-the-anti-wedding-band/
We were also on the program promoting what turned out to be a crazy fun wedding fair – Wedding Crashers 2012. See our live videos from Wedding Crashers 2012 here.
——————————–
Previously: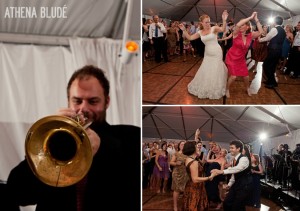 Tune in to WNYC.org this Wednesday Feb. 29th at 2pm to hear our drummer Aaron featured as a guest on "Soundcheck". It will be the band's second time on the show – the first being last year's "Band or DJ" segment, in which we scored a significant blow for the "Band team" when John Schaefer played our version of Al Green's "Love & Happiness" on air.
Amidst the excitement of the upcoming Wedding Crashers fair here in Brooklyn, Aaron will be discussing the rise of the "alternative wedding band", and what differentiates The Engagements and the other Wedding Crashers bands from the traditional wedding band.
He'll not only be representing The Engagements as a band, but he'll also be on the air as the founder of Lucy Music, the boutique live music company that books The Engagements along with our wedding band cousins, The Loyales, The Affections, The Prenups, Baby Soda Jazz Band, and Tribute String Quartet.
You can catch many of these bands in action at the first ever non-traditional wedding music festival: Wedding Crashers! Sunday March 4th from 3pm-6pm at The Bell House in Brooklyn, NY.
Make sure to come early to The Green Building for the 1st half of the Wedding Crashers fair, featuring over 40 non-traditional, boutique wedding vendors, from 11am-4pm. The Green Building fair features florists, caterers, food trucks, stylists, designers, and much more.